At the Albert Club the two teams were pretty complimentary about the paper (perhaps because I was there QMing and breathing down their necks). The pace was reasonable with all done and dusted before 10.30 leaving plenty of chatty time. Candidates for Question of the Week were....
Round 3 Question 2 (the Shard, Thisbe, The Help connection)
Round 4 Question 1 (the scientist living in the Old Vicarage at Grantchester)
Round 5 Question 6 (the torpedoed old sea dog)
The variety of subjects and formats seemed to be enjoyed though it didn't seem that the French Department connection was much appreciated as none of the contestants showed any signs of knowing their Departments. No matter there was only one unanswered question in this round (that was the one about the first third tier team to win the League Cup). Slavic knowledge seemed a bit light on the ground, too, as nobody knew of the Sorbs, or of Vojvodina.
From further afield in Stockport (The Griffin) Tony sends this....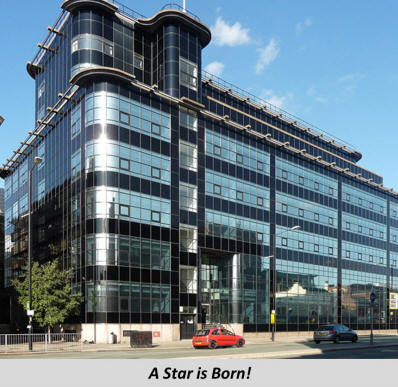 "The quiz itself was one of the best of the season. There was no controversy and lots of interest. Both teams reacted well to the 'French Department' Round and the 'Down and Out' round. Mike deserves a small ripple of applause for showing us all how quizzes should be set. Tonight's quiz was a good test of the width (or is it depth?) of knowledge of both teams over a reasonably wide spectrum. There was enough historical and geographical stuff to please at least our number four player and plenty of the other stuff to cheer up everyone else."
....and Ivor sends this....
"Quiz setter Mike Bath was in the QM seat and produced a challenging but enjoyable feast for us WithQuiz picky eaters (but he is rather good at this). Amongst the many contenders for QotW were the Shard musical connections, the scientist who was a woman (!) and the GoCompare ad campaign that seems to have been forgotten already. Once again knowledge gleaned from primary or secondary school days seems to have been retained by the ageing (but agile) brains of WithQuizzers with pluperfects, subjunctives and New Testament books well remembered."
It seems last night's paper even attracted favourable attention from non-playing teams as this message from Father Megson headed 'AbSORBing quiz' reveals....
"Fcek, Mike! I've been waiting 20 years for a Sorb question and then the Charas are not even there when one comes along. I liked your quiz last night. Always easier to answer questions the following morning when one is comparatively sober but I think the Charas would have run any team close on this paper. I'm only sorry now that we decided to concentrate on the League instead of qualifying for the WIST final. Shucks! Even legendary managers like Megson get it wrong sometimes. Take a bow!"
Many thanks, Gerry. And to prove Gerry has Sorbian tendencies here's a photo he took in Cottbus as he WENDed his way across Germany on one of his recent peregrinations.....