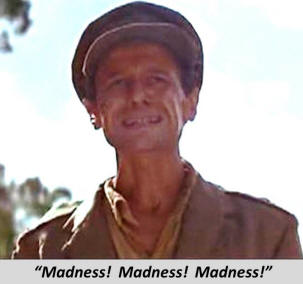 The Bards of Didsbury just managed a victory against The History Men at the Cricket Club. Tony's report first....
"Steve has proposed (and we have accepted) that having a blanket policy of always going second can lead to recriminations on the few occasions when it doesn't work out. This is especially true when it appears that the question setters have twigged one's policy and have tried to penalise the person sitting in the number four seat. So we decided to have a second toss to see whether we would play first or second should we win the initial toss. It was a bad mistake! We should have gone second. If we'd done so we would have won by a street length against our most affable opponents of the season. Ivor will catalogue the imbalance of the questions and the startling results in rounds 4 and 7 which led to a very narrow victory indeed.
Both teams were under strength. Jim was on familial duties. Dom, who is happier to act as scorer, nobly stood in for us as a number four. The History Boys could only field three players by reason of seasonal ailments. I was talked out of the Gary Gilmore answer but this was more than made up for by Steve and Sarah working out the Jonathan Greening answer. My blurt of the night was to say 'Rochester and Chatham' but this was compensated for by Ivor forgetting to make a note of the first letter of the first question and therefore getting the 'Doncaster Central' answer wrong. If he had not made this mistake the result would have been very different. As I have said before I suppose this is what quizzing is all about."
Ivor's take on the match....
"We played in the main lounge of the cricket club tonight and, until the arrival of two chocolate labradors and their owner long after the end of the quiz, there was not another soul in the club apart from the barmaid. How different from our own normally raucous venue.
We were a threesome tonight with Anne being felled by 'flu but we did give the Bards a bit of a scare taking a 7 point lead after five rounds. Then the tide turned and Round 7 became our undoing. As always with a tight result at the end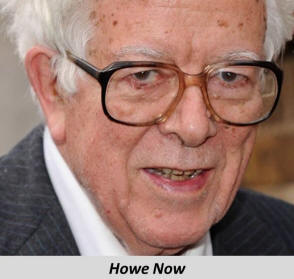 one looks back at the questions that slipped away. In my case, having the last question in the top to tail round, I could not remember the first letter of question one and plumped for Doncaster East rather than Doncaster Central. Then, having opted for the Royal Marsden as the centre of research for Tamoxifen, Tony had a steal on the only other likely alternative, the Christie. The Bards got the lion's share (9-2) of the unanswered questions so certainly did well to overcome the disadvantage of deciding to play first once they'd won the toss."
Compulsory Meat Raffle lost to Dunkin' Dönitz in the Turnpike. Kieran sends this report....
"It turned out to be fairly easy for us and we ended up with a big boost to our points difference, not that that will matter one jot come next week.
The Turnpike entertained us by failing to fulfil its prime function and sell beer. In retaliation Barry vaped away shamelessly without so much as a peep from the 'miserable bastard'.
The Raffle were good company as ever despite their cause looking lost from a long way out. Andrew Pig QM'd expertly brooking no debate nor indeed any time wasting. We had a gripe about the attribution of Do-Be-Do-Be-Do to Kurt Vonnegut in 1982 since I clearly remember seeing that graffito in the toilets of Liverpool University's Faculty of Law, and I'm afraid I graduated long before 1982. David remembers it from Oxford even earlier! But no damage was done by this slight error.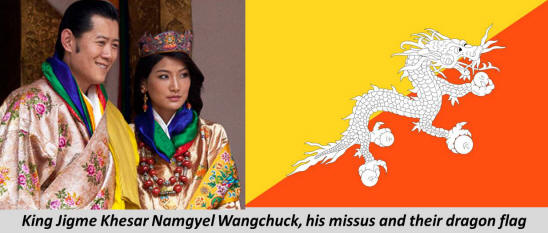 Raffler Richard thumped the table in exasperation as we slotted home Andy Townsend (nasty image) with the expletive laden '****ing hell I knew the answer to a question about football before I was born and I didn't get the chance to ****ing answer it!'
Onwards to what seems an inevitable final scene next week. There can never have been so many teams in with a chance of the title going in to the last round of matches - and weird things can happen under that sort of pressure. Over to you Mike!"
The Opsimaths started well against their visitors, The Men They Couldn't Hang, moving fairly rapidly into a double digit lead, but, try as they may, they couldn't increase this margin winning at the close by 10 points. With score difference likely to determine the destination of the league title this year the margin of victory was a crucial concern.
On the whole it was a good-natured evening supervised by Howell in the QM chair. The only real moment of tension arose over the Round 8 question concerning Nicole's 'Corrections & Clarifications'. The answer given in the question paper was fairly lengthy and both teams offered something that identified the correct issue without satisfying Howell that they'd got close enough for a certain point. In the end we all agreed that Graham's initial answer had done enough to get the benefit of the doubt. This type of situation often occurs when the answer is longer than the question - as it was in this case.
Although busying himself with the question paper Howell was still able to keep tabs on the match stats. His records showed that we'd had 17 two-point answers, 18 one-point answers, 15 steals and 13 unanswered questions. Of the 'unanswereds' 2 fell to the Opsimaths and 11 to the Men. The Men definitely got the rough end of the deal by winning the toss and going first.
So on to next week with all to play for and TMTCH setting. Ethel are theoretically in with a shout of the title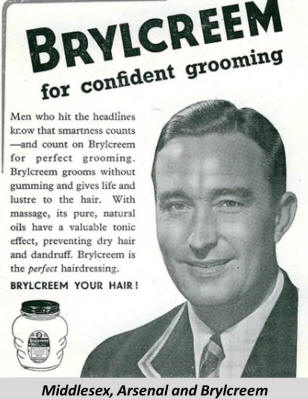 but they need both the Opsimaths and the Bards to lose, Dunkin' Dönitz and Albert (who play each other) to tie, and themselves to win by a margin of around 70 points! For either Albert or Dunkin' Dönitz to lift the league trophy they need to win their match and see both the Opsimaths and the Bards lose. If it ends up being between the Opsimaths and the Bards - and both win - it will depend on the score difference each has notched up over the whole season. If that is level then the team that has scored the most match points (almost certainly the Bards) will win. So, were both the Bards and the Opsimaths to win next Wednesday then, in all likelihood, it will come down to whether the Bards' margin of victory on the night is 9 or more points greater than that of the Opsimaths. Oooh-errr!

Albert beat The Charabancs of Fire at the Fletcher Moss to keep their title hopes alive. First Mike's report....
"The score makes it look tougher than it was because both teams were three-handed (apparently Megson is busy trying to buy a consignment of relics, 'miracles guaranteed', from some Serbian gentlemen in Lourdes)."
and then Damian's....
"I think tonight's quiz must be up there with the most fun losses we have had this season! With both teams a man (or, sorry Eveline, a woman) short, it's yet another telling sign of our overall decline that Rosin got all excited about the fact that we had only lost by a mere 10 points! Yep, that's what it takes to get us feeling good about a quiz result these days. After an encouraging start in Round 1, as we swept into a 6-2 lead, our misplaced early confidence soon evaporated as we lost every subsequent round by an increasingly large margin. How tantalisingly cruel to us are quiz setters these days! At one point, so desperate to get a point were we, that Yours Truly excitedly blurted out the correct answer triumphantly expecting a two only to realise that he had just answered John's question without even bothering to consult him. To make matters worse, John actually knew the right answer. Thereafter Eveline made fun of me by reminding me of this faux pas at least 27 times! At least, it felt that way."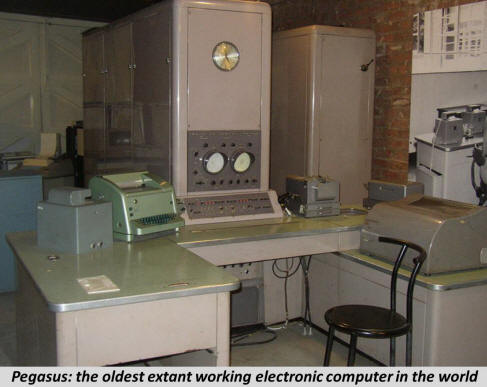 Ethel Rodin retained their glimmer of a hope of league glory by beating The Prodigals at the White Swan/Ladybarn Social Club. First James....
"Nip and tuck all the way. Pretty good questions on the whole - and very well balanced. Good themes, excellent actually.
My favourite Tory turned up tonight. Geoffrey Howe has, in typical Geoffrey Howe style, slowly but surely made it into his very late 80s, without seeming that old - but I suspect mainly because he's not in the limelight any more - and I'd bet that a recent piccy might betray his frailty. There must be an Aberavon dead Welsh sheep joke out there somewhere, but I'd get it in quick.
We had a good night with the Prodigals - probably the best banter of the season tonight at the Swan. Their celebrity team member was even mobbed by an autograph hunter (the barmaid).
I'm slowly getting my own back on Dave Rainford for all those quiz nights in the Old House at Home. Dave was a QM extraordinaire (microphone generally superfluous) and can be blamed as an important influence on my current enthusiasm for quizzing.
He may not have noticed that we've somehow never lost to the Prodigals when he's been playing; so I must have learnt something!"
....and then Anne-Marie brief and to the point....
"Close match. The better team won."