Meat Raffle lost at The Turnpike to The History Men. Ivor tells the tale....
"Another pleasant evening at the venue that price inflation has forgotten with the crème de la crème of recent University Challenge alumni. The flattering scoreline is only due to a disastrous first two rounds by the home team who were otherwise never too much in arrears. Tonight's interesting fact (though not as interesting as Rachael's impending nuptials to Adam) is that Richard has succeeded Paddy as Granada's scout and assessor for universities wishing to field a team for UC, and is also a contributing question setter. I am sure he will find a few ideas in the 20,000+ questions lodged on the Withquiz site."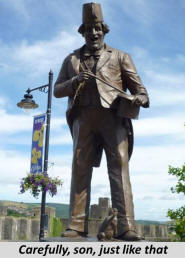 Electric Pigs tied with Albert in the first Fletcher Moss derby of the season. Mike O'Brien reports:
"Once again the aggregate score suggests that this was a reasonable quiz. Our mistake was to win the toss and go first. Rounds 1 and 2 were awful for us. We trailed 8-1 and then 13-3 after which we spent the rest of the quiz slowly rehabilitating ourselves such that we thought we did pretty well by the close of play. Question of the week was the toilet duck question. We assume that anyone who knew the answer to this is the kind of person who, if still at school, would hold someone's head down the toilet." and Andrew adds....
"Dave shows his Scottish credentials and the Pigs storm to a ten point lead after just two rounds. Then Albert remorselessly hunt us down until it comes down to the last question which neither team can answer."
Ethel Rodin lost at the White Swan to their top of the table rivals The Bards. This could well be the defining clash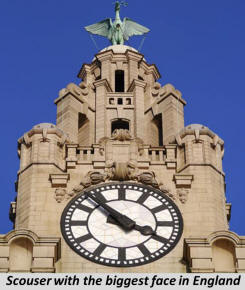 of the first half of the season and it went conclusively the way of the Bards. Tony writes in....
"It was with considerable trepidation I approached the door of the venue formerly known as the Stadium of Murk. My sense of foreboding was not lessened by a rather gaunt figure who seemed to be floating behind a flashing lantern. Halloween is upon us and I feared a witches' Sabbath - after all we were meeting Ethel who did the double on us last season. The flashing light turned out to be Roddy who was at pains to make me feel at home. What a pleasant surprise the White Swan presents these days (despite this evening's central heating failure!). The quiz equally threatened to engulf us in Wizardry and Witchcraft. For the Bards the evening turned history upside down and we led from the start. Ethel have gone so far as to have a regular QM. I hope other teams will follow suit."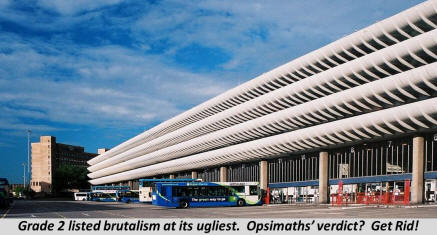 The Opsimaths were beaten at home by Dunkin' Dönitz. An excellent evening with a nail-biting finish presided over by QM Clare, watched over by fourth official Jitka and self-satisfied over by all four setting Charas.
The mystery of Dunkin' Dönitz being short-handed in earlier matches this season was explained to us....Barry is unwell and has been unable to turn out so far this campaign. We all wish you well Barry and hope you are returned to full fitness shortly (apart from your memory which we would like to see wiped of all facts). In your absence this week there was a welcome return to WithQuiz for Simon once of the Griffin 'B' team and now an honorary Doughnut. Simon played a blinder securing a number of points including the final answer which clinched the match for the Dunkers. Until Round 7 the Opsimaths were very much in the ascendancy taking an 8-1 lead in Round One and keeping a good few points in front in subsequent rounds. The Blockbuster Round, however, blew it for the home team who slipped to a two-point defeat (rather like the Blues on the telly next door). If any of you think the lads from the Griffin are slipping away as contenders for the top spot then think again - they were as competitive this evening as at any time in their 'glory years'.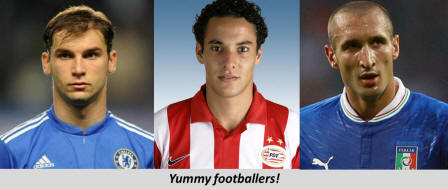 The paper this week was set by The Charabancs of Fire.
By universal consent this was a cracking paper - good aggregate scores and plenty to chat about with the occasional LOL moments.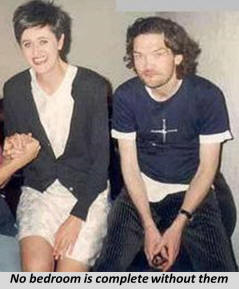 Anne-Marie was certainly a fan...

"Another great quiz from the Charas. QotW for us was the one linking

Otman Bakkal, Branislav Ivanovic and Giorgio Chielini."

Both teams at the Albert Club were fans of the evening's fare. The Opsies romped it on Round One (I got all 6 non-Islay island malts on the first question of the night) whilst the Dunkers were equally as dominant in Round 7 unerringly choosing the shoo-in Blockbuster questions.

Finally Ivor gives the verdict on the paper from The Turnpike match....

"Quiz itself was given the thumbs up by both sides tonight. Embarrassingly the Historymen scored rather badly on the Welsh and Irish questions and my usual excuse 'they're all about Enemy Ireland not British Ireland' could not be used on this occasion! Question of the week was the one about the unfortunates who have all been spectacularly fouled by the only (former) Liverpudlian with a full set of teeth. By chance this question also produced the wrong answer of the week 'they all had single word noms-de-guerre and were founding fathers of their nations' (but I had had a couple of pints by then)."
This week the majority of you have chosen Round 5 Question 3:
Which actor, comedian, broadcaster and the voice of Toilet Duck was, in 2012, voted the 46th sexiest man in Wales?
For the answer to this and all the week's questions click here..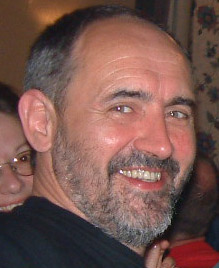 A Blob is Born
Fr Megson is unwell. The rash first appeared around Eastertime shortly after the decorous deacon had given up celibacy for Lent. Other less socially acceptable symptoms soon raised their ugly head and eventually, after many anguished nights of tossing and turning and not a little scratching, Fr Megson was forced to seek medical advice.
The atmosphere in the Red Lion surgery was even more boisterous than usual on the afternoon of his appointment, and as he sidled in he was subjected to some very uncharitable chants of "Sidewards Christian Soldier". After a cursory inspection Dr Ivor told him to put to put his clothes back on with due diligence and never ever take them off in a crowded pub again. He got his stethoscope out, read the instructions and told the patient to breathe in and blurt out three times. He tapped him on the kneecaps with his biro and asked some pertinent questions: Was he a smoker? Had he seen Holby City last night? What was the collective term for a group of hermits? He then told a relieved Fr Megson that he was as fit as a butcher's dog apart from his ailment. Unfortunately he couldn't really help him with that as he had never been able to get his head around "them parts of the body down there" as they were known in the trade. On the positive side though, it was fortunate that Dr Tim was feeling a bit paralytic at the moment. When sober, he could be a bit on the cavalier side and had a reputation for gleefully amputating anything that dangled. He advised the patient to go home and keep scratching. He should drink plenty of Sanatogen and cod-liver oil and, with any luck, he would be as right as rain in good time for the next London Olympics. And above all he shouldn't worry. After all, we all had to go sometime and, sure, wouldn't it be great to be remembered as the priest who went out with a bang and not a wimple?
Fr Megson will be so busy scratching over the next few months that he has been forced to appoint an amanuensis to fill his column. He says he can't afford to pay much so his turf accountant has advised him (at the special rate of only 75 guineas per half an hour) to give the job to a woman...."A woman who is priest-ridden and who has had the backchat beaten out of her would be your only man" he advised. "And don't be giving it to a good looking one, either, because you don't want her to be looking in mirrors and running home pregnant every minute of the working day".
So Fr Megson placed a small ad in the personal column of the Church of the Hidden Ovarie parish magazine and, after careful consideration, he has decided to give the job to the only applicant. He has told Dusty that she has everything a priest could want in a woman writer: two sharp pencils and a rubber. He told her not to worry about the grammar as that was sure to come later. He counselled her to relax and write about what she knew. And if she didn't know about it, well, bejasus, write about it anyway as the half dozen or so fcekin' eejits that bother to read it will know even less. It worked for Joyce and Beckett, and it nearly worked for Richard Littlejohn, so why the fcek would it not work for her?
An excited Dusty raced home, peeled the spuds and told Mr Dusty the good news. Mr Dusty was silent until he had eaten his spuds. Then he said the extra half crown a week would come in very handy and where the fcek was his custard and jelly? He admitted that nobody on his side of the family had ever had much joy at dipping the quill but he could at least sharpen her pencils and supply her with jotters from the Pound shop. Or, if he could fire up that oul hoor of a Sinclair computer that was out in the henhouse, she could even do one of them thingamajigs on the internet....you know like what that wee girl Belle de Jour did about her secret life as a protestant.
"A Blob" cried Dusty triumphantly. "I'll do a Blob..............."